Van Loon Group acquires Maître
Strengthening proposition in fresh meals and soups by combining with subsidiary Bonfait
Van Loon Group is planning to acquire Maître in Oude-Tonge from its current shareholder Nobel Capital Partners. Maître produces chilled meals, meal components and soups for retail and foodservice. The acquisition is in line with Van Loon Group's strategy to grow further in meals and convenience.

"With the acquisition of Maître, we're strengthening our proposition for our customers in retail and foodservice. The range of meals, soups, sauces and marinades, as well as Maître's customer base are a perfect fit with our current portfolio, while at the same expanding our range. With this acquisition we're taking a significant step towards realising our growth ambitions," says Robert van Ballegooijen, CEO Van Loon Group.
Van Loon Group has been active in the chilled meals market since 2021. Meal preparation company, Bonfait was successfully added to the group in the same year. Maître's activities fit well with Bonfait's existing product offering. Maître and Bonfait will join forces, and the combined portfolios will enable both companies to offer their customers a wider range of products. For the time being, both companies will continue to operate independently and under their own names.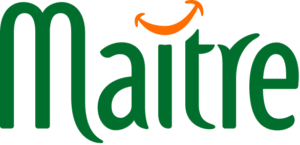 Maître has been owned by investment company Nobel Capital Partners since 2014. Corné Verlind, Managing Director Maître: "We're delighted to be joining Van Loon Group. In recent years, under Nobel ownership, the company has been able to develop into a leading player in fresh meals and soups. The acquisition by Van Loon Group offers us the opportunity to further improve the perspective for our employees and our customers. We look forward to working with Bonfait. Joining forces and sharing knowledge will mean that we're able to offer our customers in retail and foodservice an even broader product range and service."
Subject to advice from both works councils
The proposed transition is still subject to advice from the works councils of Van Loon Group and Maître.