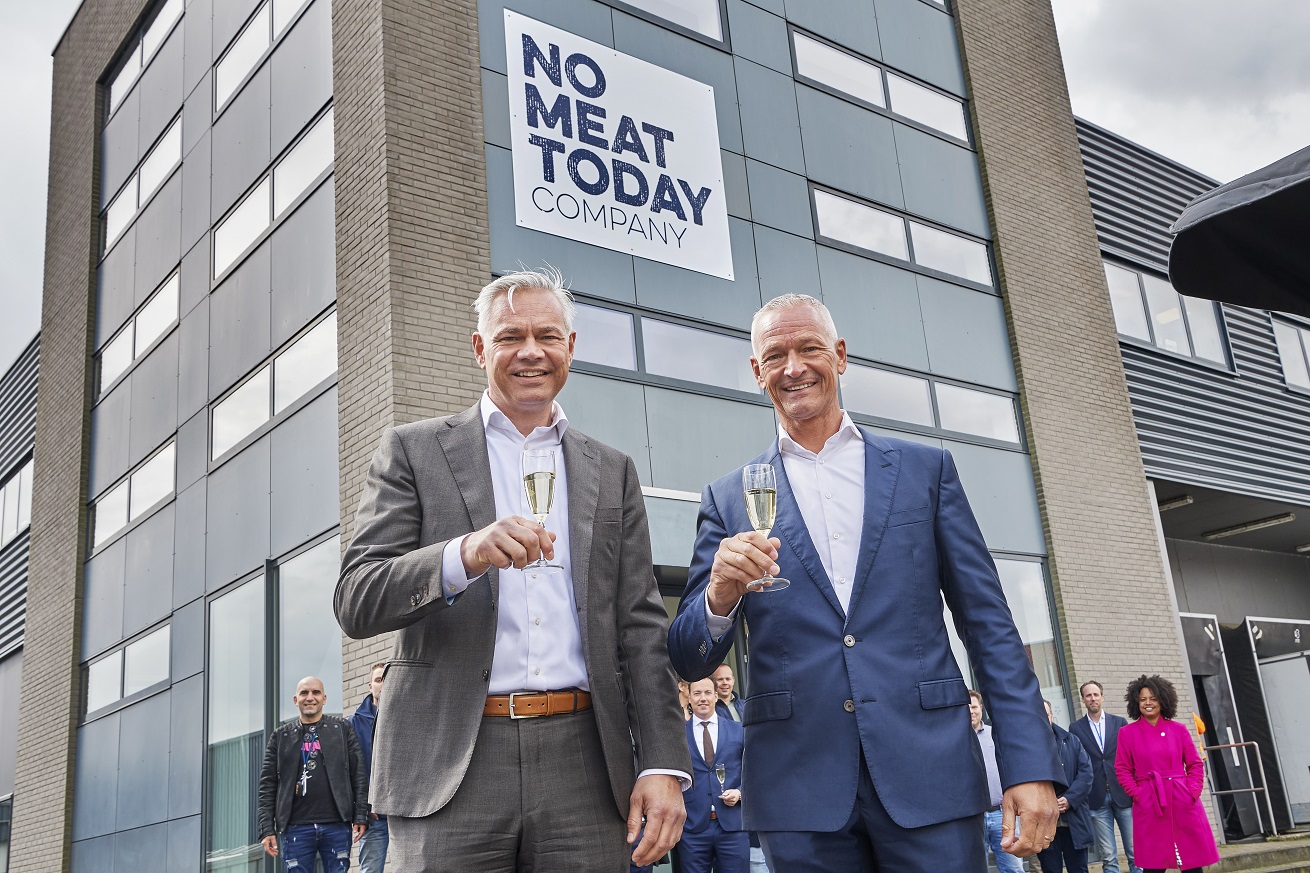 Van Loon Group creates FiberFort™, an innovative and unique raw material for producing fully-fledged chicken alternatives
New generation of meat substitutes to be marketed under No Meat Today Company

Van Loon Group is introducing a new company, focused exclusively on the production of meat substitutes: No Meat Today Company. A new factory has been opened in Almere, specially equipped for the development and production of a wide range of non-meat products. In addition to producing the innovative FiberFort™, the existing brand 'The Blue Butcher' will be transferred to No Meat Today Company.
FiberFort™ unique raw material
FiberFort™ is a raw material for various chicken substitutes. Products made with FiberFort™ provide a protein source that contains all the essential amino acids. "In the Normec Sensory product test last April, our products tested best for colour, taste, texture and bite," says Managing Director, Arnold Burger. These meat substitutes meet the needs of a rapidly growing group of flexitarians as well lacto-ovo and other vegetarians. Because it provides a neutral base for meat substitutes, FiberFort™ offers endless possibilities. "We have already developed nuggets, tenders, wings and schnitzels. Substitutes for fish, beef and pork products are in development."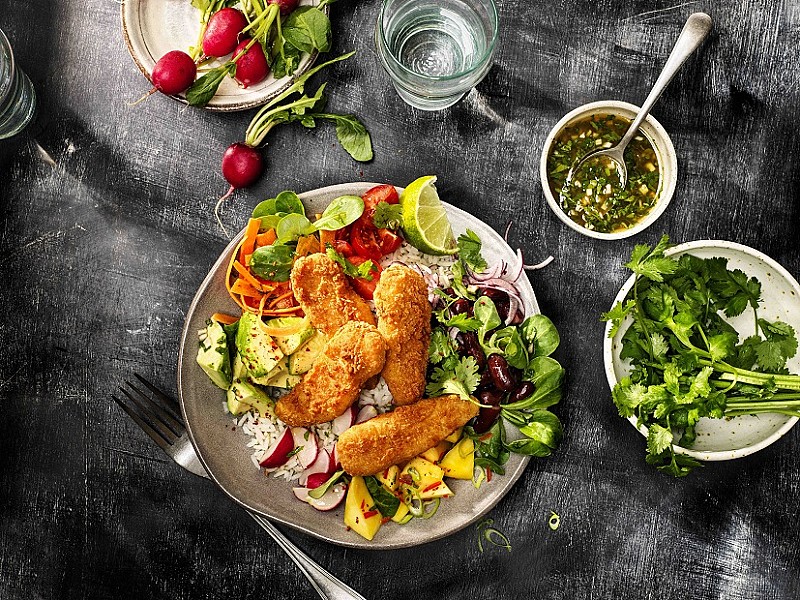 No Meat Today Company
In 2019, Van Loon Group introduced meat substitutes under the brand The Blue Butcher for the first time at the Anuga fair in Germany. "The demand for quality meat replacements has now increased to such an extent that we saw opportunities for a new company. We are also taking our responsibility when it comes to safeguarding the world of tomorrow. We want to contribute to a sustainable future," says Erik van Loon, Chairman of the Board at Van Loon Group. All the knowledge and experience of Van Loon Group comes together in No Meat Today Company, but is now focused on meat substitutes. "With our years of experience in developing meat products, we know better than anyone how to make tasty meat substitutes. With the establishment of No Meat Today Company, we are taking the next step in our ambition to further develop as a food company."
Note