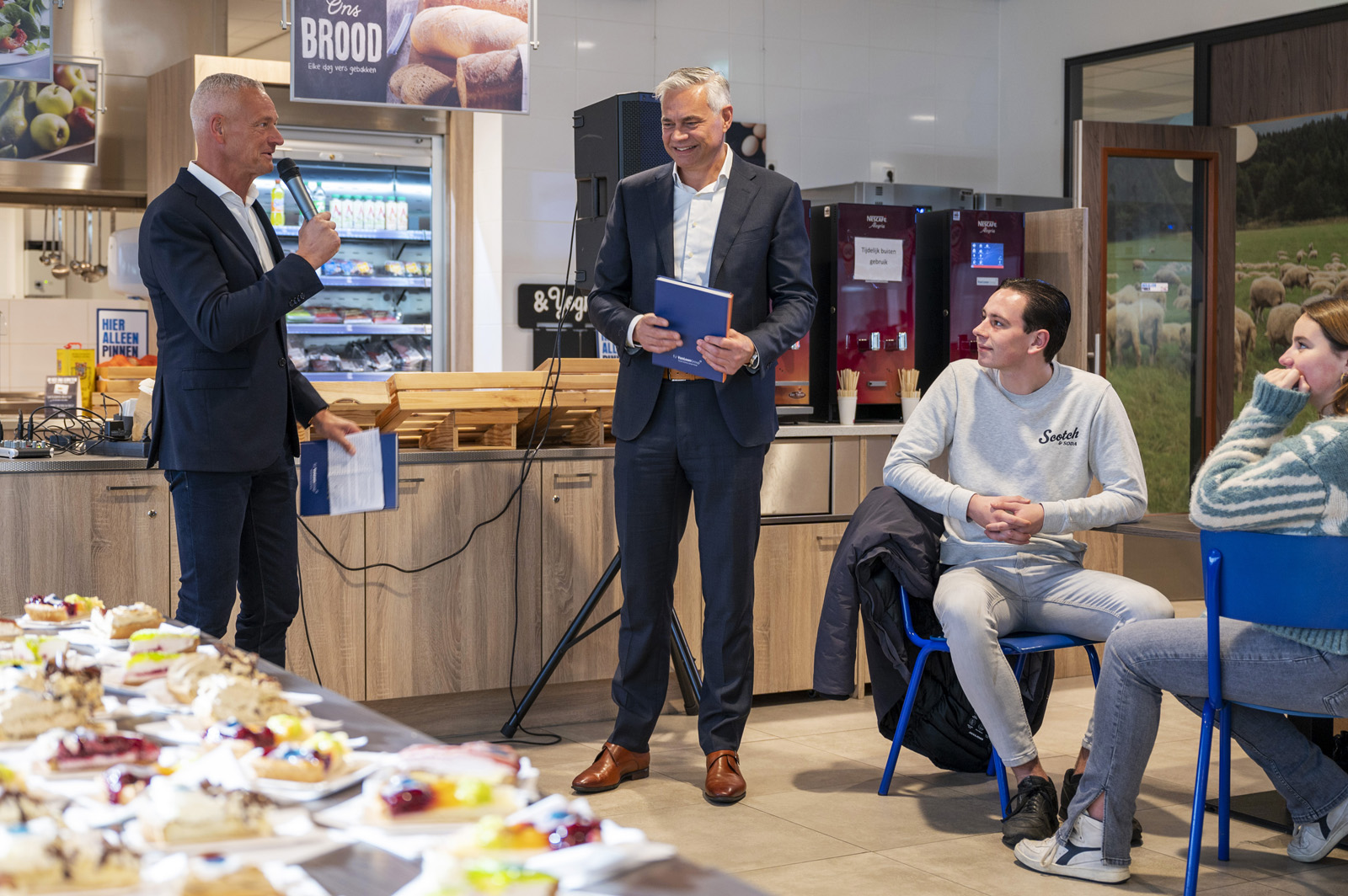 Van Loon Group celebrates 50 years
Today we celebrate our 50th anniversary. On 1 November 1971, Jos van Loon set up his own catering butchery in Eindhoven. In doing so, he laid the foundation for the current Van Loon Group. Now, 50 years later, brothers Erik van Loon and Roland van Loon are at the helm.
Today, we celebrated this special moment by presenting the book 'Every day better', 50 years Van Loon Group. A book that takes you on a journey through 50 years of history and the transformation of Van Loon Group. In addition, the stories of 25 heroes, our employees who contributed to the company that we are today! Erik and Roland received the first copies from the hands of their own children.
And for a birthday treat, we enjoyed a nice piece of cake together. Cheers to another 50 years! We are going for it!
Self-confidence. Entrepreneurship. Customer focus. Guts. These were the qualities that founder Jos brought to the Van Loon company 50 years ago. By now, the second generation has been at the helm for some time. Under the management of Erik and Roland, the company grew into the large meat and protein company it is today with some 2,500 employees. So many employees! Jos would not have thought that possible in 1971. The feel of the family business is no longer the same as - say - 30 years ago, but nothing has changed in terms of a long-term view and the idea that things must and can be improved every day. Our customers can tell directly from their customers whether our products are to their liking. Love goes through the stomach, especially for our company.
In 2021, there will be a company that excels with its products: meat, meat substitutes and ready meals. Van Loon will lead the way in sustainability. Because customers demand it and because we, at Van Loon, think it's important. "Pig at its best" is an example of how we, together with our suppliers and customers, can make lasting progress in the chain. Not only in terms of less CO2 emissions and less use of antibiotics, but also to achieve improvements in the areas of quality, health and transparency. Here too, the quality of the source determines the quality of the end product. This is the quality we guarantee. "Good source. Great food."