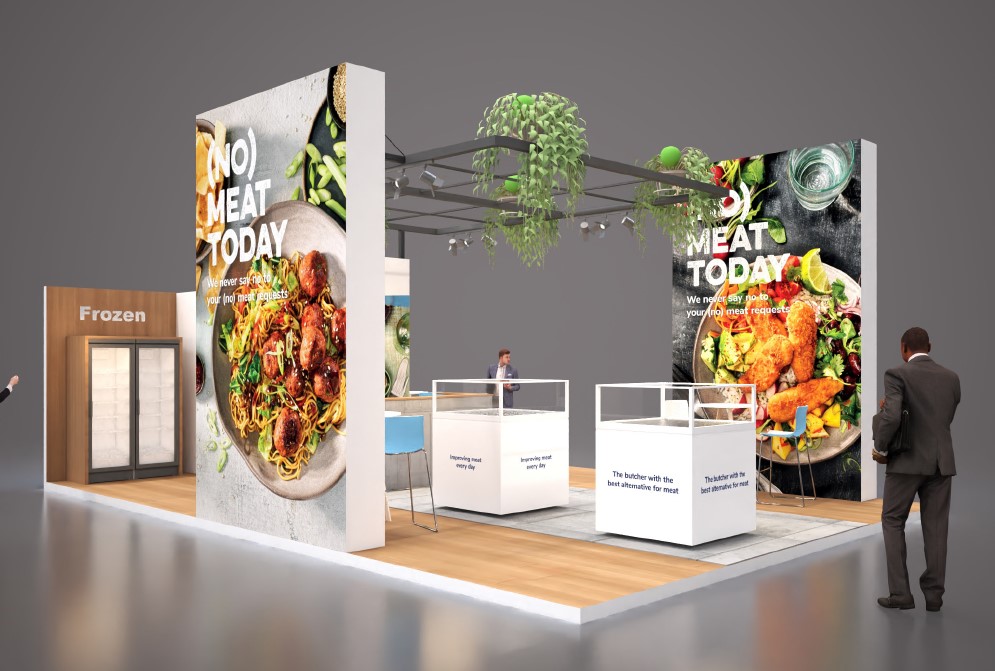 Van Loon Group participates in PLMA 2022
Meet our vegan FiberFort™ product innovations such as vegan fish & chips.
On 31 May and 1 June, Van Loon Group will be present at PLMA in Amsterdam. We would like to invite everyone to our new stand in hall 8, F 1.115. Come and see, taste and experience our products, concepts and innovations.
Innovations with vegan FiberFort
Last year, No Meat Today Company, part of Van Loon Group, introduced a revolutionary development in the field of meat, chicken and fish alternatives; FiberFort™. In order to meet the needs of a larger target group, we have further developed this raw material into a vegan variant. FiberFort™ imitates the texture, bite and appearance of meat and fish. By playing with taste, colour and shape, the possibilities are endless. With this raw material, we are responding to the fast-growing group of consumers who are looking for a good alternative to meat.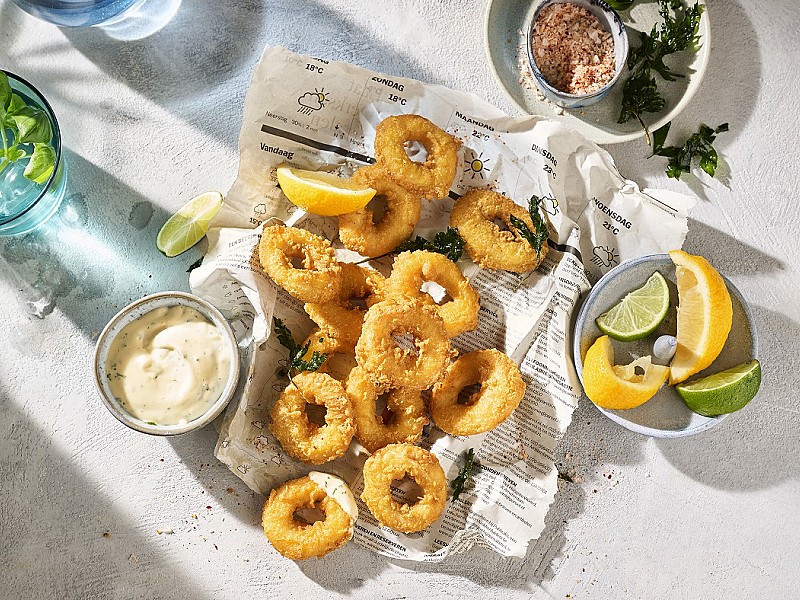 We are extremely proud that during the coming PLMA we will be introducing our new product range of chicken and fish alternatives including kibbeling, calamari rings, chicken nuggets and chicken tenders. Unique vegan products with an equal taste, colour and shape, but without meat or fish. Of course, these innovations can be tasted!
Convenience & Sustainability
Sustainability and convenience are important themes within the food sector. Consumers are making more conscious choices when it comes to food. The corona crisis has given this process a boost. In addition, consumers like to choose convenience; everything must always be available. Consumers want to be taken care of, but so does the food professional. At PLMA, we will be presenting various concepts that tie in with the themes of Convenience and Sustainability. For example, convenience meat preparations, fresh ready meals and sustainable packaging with regard to plastic reduction.
Visiting the fair
We look forward to meeting you! Come and visit us at our stand, hall 8, F 1.115.