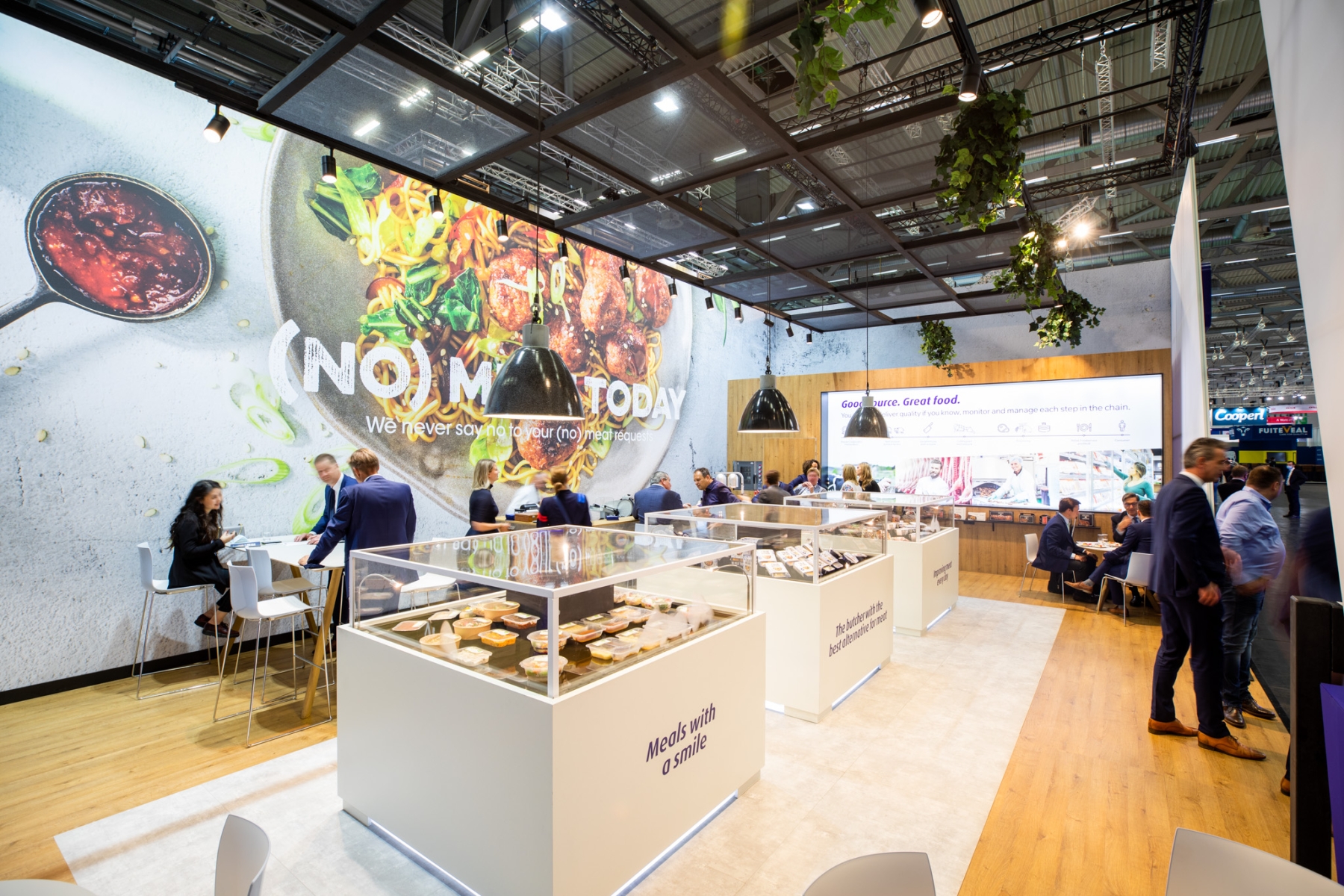 Van Loon Group innovations at Anuga 2021
See our FiberFort™ product innovations, including our vegetarian salmon steak
From 9 to 13 October, Van Loon Group will be exhibiting at Anuga in Cologne, Germany. We would like to invite everyone to visit our new stand in Hall 6.1, B059. Come see, taste and experience our products, concepts and latest innovations.
Innovations with FiberFort
No Meat Today Company, part of Van Loon Group, has developed a revolutionary substitution product for meat, chicken and fish: FiberFort™. This unique raw material mimics the texture, bite and appearance of meat and fish. Playing with taste, colour and shape creates endless possibilities. With this new raw material, we are responding to the rapidly growing group of flexitarians and vegetarians who are looking for a great alternative to meat and fish.
We are extremely excited and proud to be able to introduce two new products during the upcoming Anuga: a vegetarian chicken breast and a salmon steak. With the unique FiberFort™ raw material, we can create an excellent fibre structure, which we use to make top-quality meat and fish substitutes. The same in taste, colour and shape. But without meat or fish. Of course, you're invited to come and taste these innovations for yourself!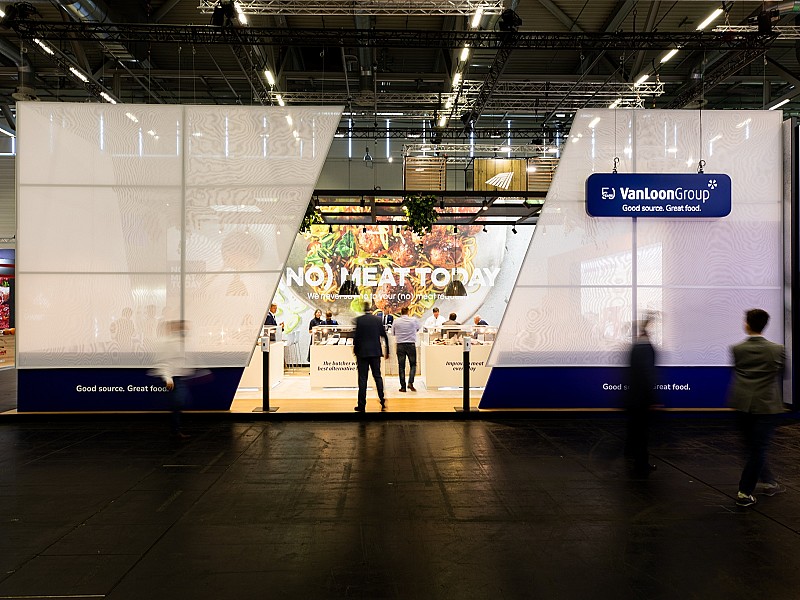 Convenience & Sustainability
Sustainability and convenience are important topics within the food sector. Consumers are becoming more aware of their choices when it comes to food sustainability. And the corona crisis has accelerated this trend. In addition, consumers are also looking for more convenience: everything needs to be available all the time. Consumers want easy solutions. As does the food professional.

At Anuga, we will be presenting various concepts as part of our approach to Convenience & Sustainability. These include convenience meat preparations, fresh ready meals and sustainable packaging aimed at reducing the amount of plastic used.

Visiting the exhibition
Covid measures mean visiting Anuga this year will be slightly different to previous years. The organisers have taken all the necessary measures to ensure the exhibition takes place in a safe environment. You will find all the details on the website www.anuga.com.
Welcome to Anuga!

Visit us to our stand: Hall 6.1, B059.

We look seeing you!